Celebrating Our 23rd Year
"Tea Memories Since 1999"
The Tea Salon is quaintly decorated with antiques and authentic period dress forms. This room is an ideal place for a variety of gatherings such as bridal and baby showers, birthday and anniversary celebrations or just an afternoon out with special friends for a relaxing escape from hectic schedules. Tea Grannys & Friends services are available from April - December seasonally.
Victorian Afternoon Tea Experience
Bookings for 2 to 14 people
In the Tea Salon
Seating at 1:00 pm (booking time flexible)
$40.00 per person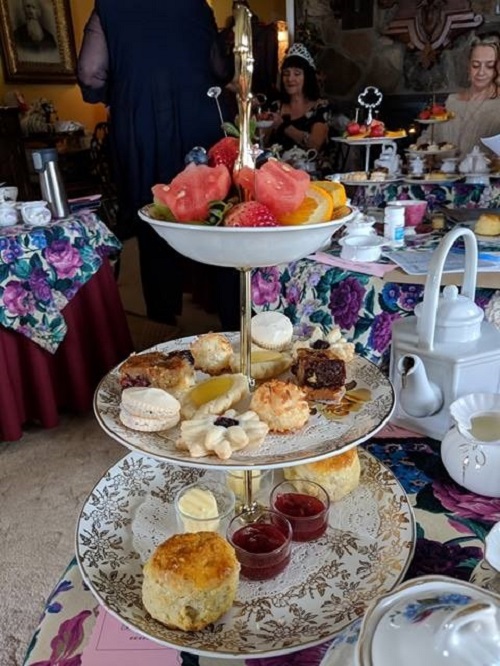 Heritage Theme Tea in Addition
To further enrich your tea experience, we offer an informative Historical Presentation about artifacts from the 1890's.
For 2 to 14 people in The Tea Salon,
Private Group Events Available
Bookings for 2 to 14 people
Price includes Tea Experience and interactive demonstration.
$45.00 per person
Comfort Tea Home Delivery and Porch Pick Up Package