Celebrating Our 24th Year
"Tea Memories Since 1999"
DECENBER 2023: Tea Grannys & Friends is now Closed for the Season for new Reservations. We will reopen in the Spring of 2024 to begin our 25th Anniversary Year!
OPEN BY APPOINTMENT ONLY, call to reserve well ahead for our Afternoon Tea Experience, with at least 48 hours notice.
We are able to host private groups of up to 14 persons at one time for afternoon tea, although this may change in the coming weeks. We must have a reservation in advance, and we're booking from April to December. We are only able to accommodate children over the age of 12 years.
You must call to make your reservation, at 905 983 5816. We are very much looking forward to seeing some new faces and some familiar ones, who return faithfully time and again.
About Dietary Restrictions...we are Not a Dairy Free, Nut Free, or Gluten Free, Lactose Free, or Vegan Diet facility, due to our Heritage Recipes not being adaptable for these ingredients.
Please do call us for your Victorian Luncheons To Go with your date in mind, and for groups of 2-6. Local delivery is available to approved locations.
Tea You Soon, we'll have the kettle on for you!!
Lady Kimberly
________________________
Tea Grannys & Friends offers a fine Victorian Luncheon Experience, by appointment and reservation, in Newtonville, Ontario, open from April to December annually. enjoy a 4-Course Afternoon Tea Experience for groups of 2-14 people in our authentic Victorian Tea Salon setting. Visitors come from around the area, around the province, and around the world to experience the ambiance, tastes, smells, and recollections of a bygone era in our Victorian Themed Tea Salon.
Now Celebrating 24 Years in Business...Tea Memories Since 1999.
Our History
Tea Grannys & Friends, Victorian Tea Experience was inspired by the owner's personal interest in collecting turn-of-the-century vintage clothing and jewelry at a young age. The Tea Salon was formed in 1999 as a way of sharing her interest in the Victorian Era, primarily the 1890's. In the rush and hurry of our everyday life, it is necessary to find a place for quiet conversation and a moment to unwind. We capture that "Unique Tea Experience" with Tea Grannys & Friends. Our tea experiences have visitors participate in an interactive demonstration of the proper tableware settings, and traditions used in authentic Victorian Afternoon Tea, including tea etiquette.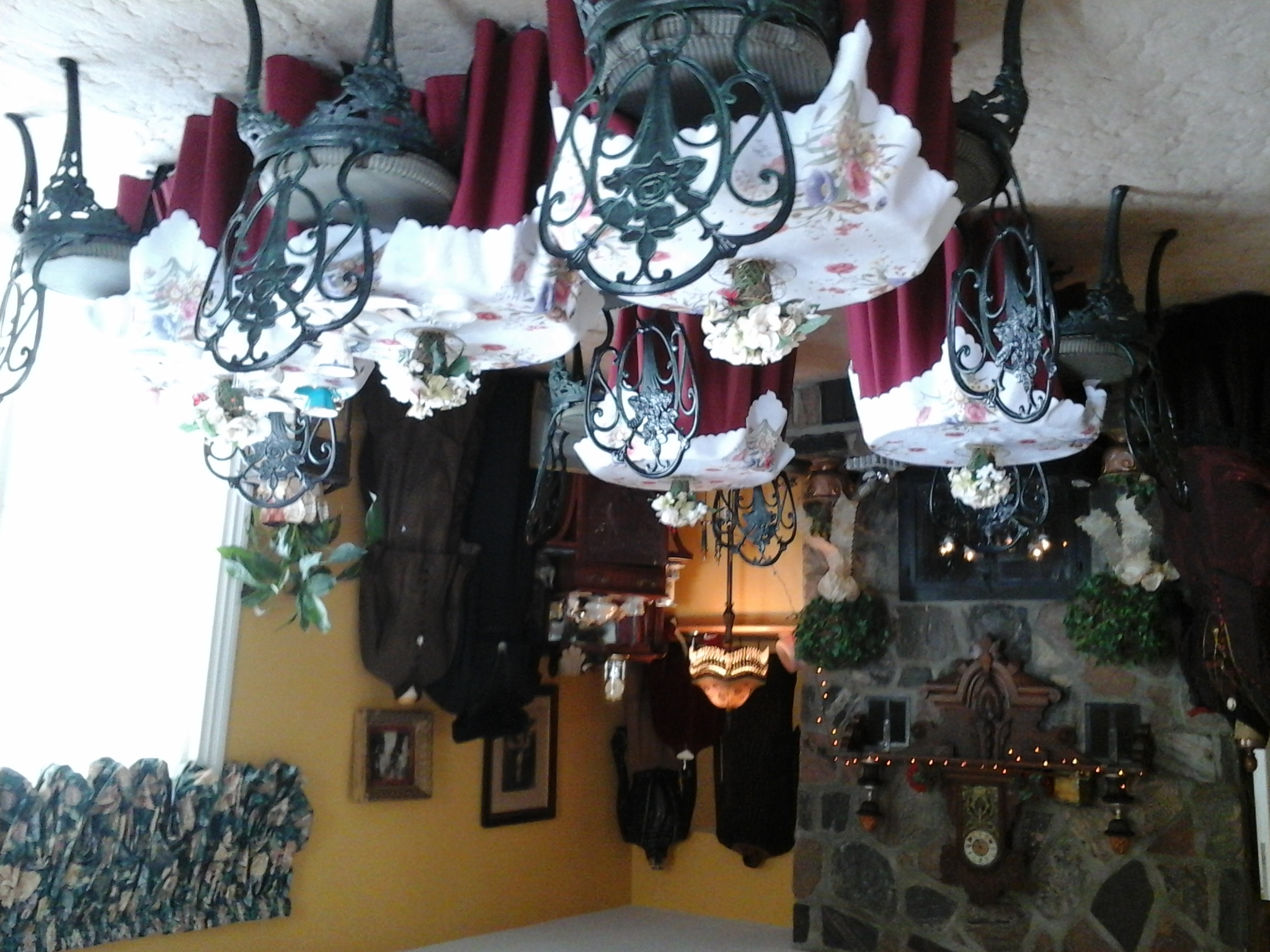 We invite you to share your special celebrations with treasured friends, enjoying simple pleasures and unhurried conversation as you linger for tea. Join us and enjoy an educational, enjoyable experience that tells the history of afternoon tea, in a serene, peaceful countryside setting in the rolling hills of Clarington, Ontario, where time stands still in our Victorian styled tea salon. Make memories with your family and friends to last a lifetime.
Air-conditioned for your comfort!
Enjoy your time with us, and remember, this is what memories are truly made of!
Seasonal Booking Availability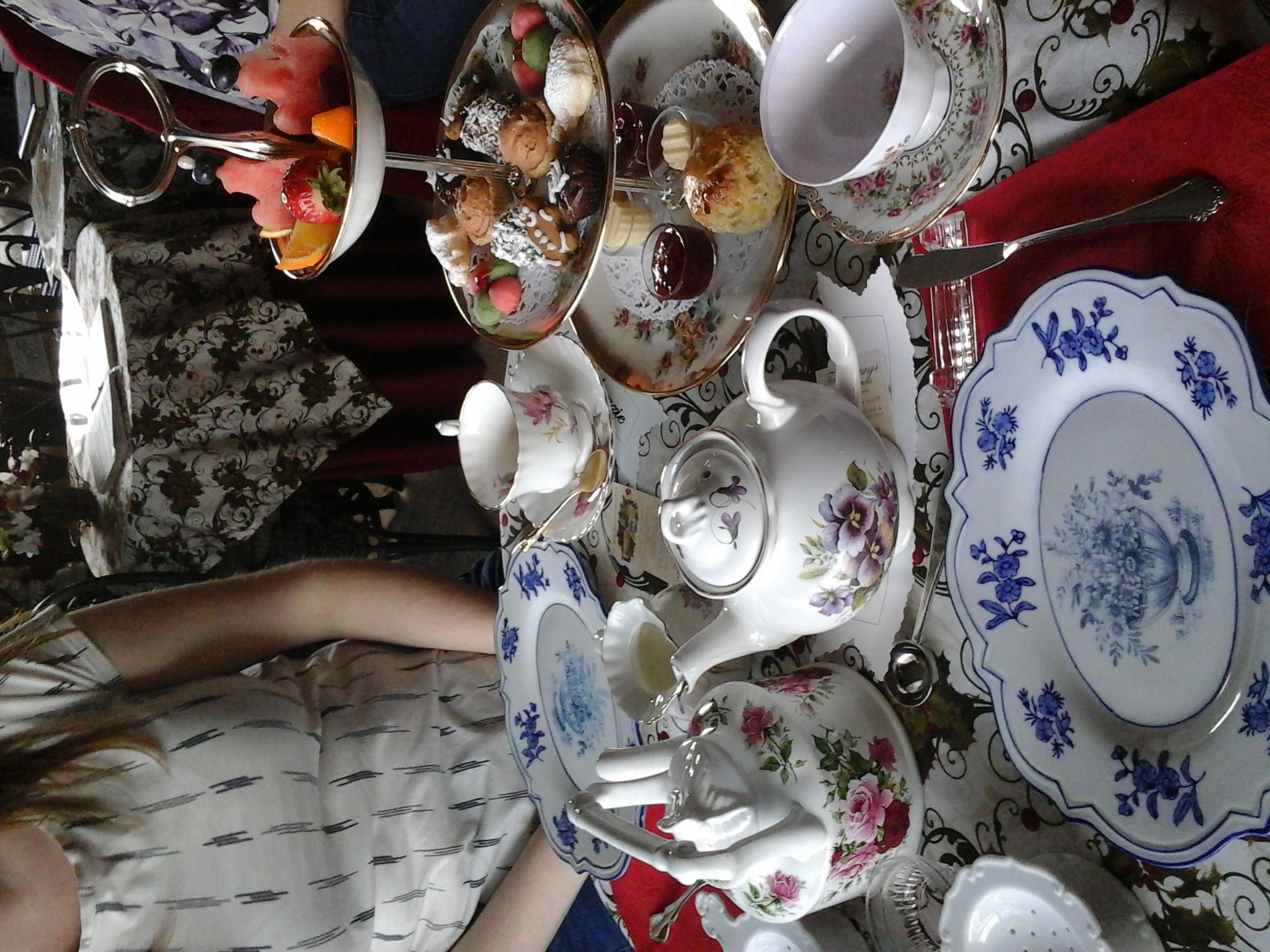 April to December
Monday to Sunday
1:00 to 3:00 pm (start time flexible)
Reserved Seating By Appointment
Tea experience duration, approx. 2hrs.
$45 pp. Special Events, $50 pp.
Adult Tea Salon
We can ONLY accommodate Children age 12 & up , with Parental Supervision.
Reservations Policy
We are pleased to hold your advance reservation with a credit card. Our reserved seating is by appointment, with 48 hours notice of your arrival. We require 48 hours notice of cancellations. Same-Day Cancellations - full charges will apply. Thank you for your Reservation.
Large Group Reservations require a $50 Non-Refundable Deposit at time of booking.